For 5,000 years, ghormeh sabzi, has been a staple in Persian cuisine; an intrinsic part of the culture that's passed down through generations.
But Maryam Irandoost hates it. So deeply that she stopped eating one of Iran's biggest delicacies. For her, the popular stew was a symbol of prejudice. "I have… been asked why a girl should play football; (it is) better to cook ghormeh sabzi," she told the-afc.com.
We've heard stories about women's football in Iran. Mostly, it started with their dream to watch a match inside a stadium and ended rudely and abruptly, with the giant gates slammed shut on their faces. Then, there was the tale of the 'Blue Girl', Sahar Khodayari, which shook the collective consciousness of the football world. In March 2019, Khodayari committed suicide after she was threatened with a jail term for trying to enter Tehran's Azadi Stadium to watch her favourite club play.
It's criminal in Iran for women to watch the world's most beloved sport inside a stadium. And for those who dare to play, the path, let's just say, isn't always smooth.
Iran's men's team is one of the best in Asia but their women, ranked 70th in the world, have often been embroiled in controversies. Iranian women have, in the past, been banned for wearing hijabs. They've also been accused of "fielding male players disguised as women", twice – once in 2015 and then again last year when the gender of goalkeeper Zohreh Koudaei, whose heroic effort denied India a win, was questioned by Jordan, whom Iran defeated to qualify for their first-ever Asian Cup.
Irandoost, the daughter of former Iranian player and coach Nosrat Irandoost and one of the game's pioneers in her country, made it her life's mission to uplift women's football and change 'this perception'.
When the time came, on Thursday, Irandoost's team invoked, to quote her, 'the Iranian spirit'. Making their Asian Cup debut, the tournament's lowest-ranked team battled for every second that they were out on the field to eke out a hard-fought point against hosts India under lights at Navi Mumbai's DY Patil Stadium.
India's coach, Thomas Dennerby, had predicted before the match that Iran would be a 'tough nut' to crack. They'd put bodies behind the ball, the Swede had said, and would force India to make all the moves. Dennerby's reading of Iran was spot on. Unfortunately for him, his team could not find the answers to the questions they knew beforehand.
This was a landmark match for India as well. They were making a comeback to the Asian Cup after 19 long years, a period during which the women's game had plummeted to new lows in terms of the way it was administered and played across the country.
However, on their return on the continent's biggest platform, India left the field frustrated and wondering what more could they have done to break down a resilient Iran.
In fact, India would consider themselves lucky to get away with a point, for one of the few chances Iran created in the first 15 minutes of the match had looked like finding the back of the net. Iran came close to taking the lead twice, both times through their forward Negin Zandi. But her one shot – a looping header from a free-kick – hit the crossbar and another left India goalkeeper Aditi Chauhan scrambling before it sailed agonisingly wide off the upright.
But once India settled on the ball, they were the ones calling the shots for the remainder of the match. For a team that hadn't played a meaningful international competition since the 2014 Asian Games, India were sharp with their passing, showed commendable fitness levels as they ran tirelessly and created almost a dozen scoring chances.
In the first half, the speedy Manisha Kalyan was impressive with her darting runs; in the midfield, Indumathi Kathiresan and Anju Tamang fed the forwards with pin-point passes for almost the entire match; and in the second half, Dangmei Grace came close to scoring several times but a goal eluded the team.
India hit the bar, came millimetres close to scoring and were once denied by an incredible save by Koudaei, who pulled the ball back from the goal-line and pushed it wide, much to the disbelief of the Indian players.
For Iran, on the other hand, the point must feel as good as a win. "This was important for us," Irandoost said after the match. "It was a tough match, but we were able to show our Iranian spirit."
Dennerby, though, was disappointed, knowing full well this was his team's best chance to get all three points. India next play higher-ranked Chinese Taipei, a tie they'll have to win to remain in contention for a place in the quarterfinals.

"It all came to technical skills. In a competition like this, you are not given goals, you have to score goals," he said. "We were technically better… but the (Iranian) girls were fighting."
'Fighting' was the easy part for Iran's players. They've been doing just that for the entire career.
📣 The Indian Express is now on Telegram. Click here to join our channel (@indianexpress) and stay updated with the latest headlines
For all the latest Sports News, download Indian Express App.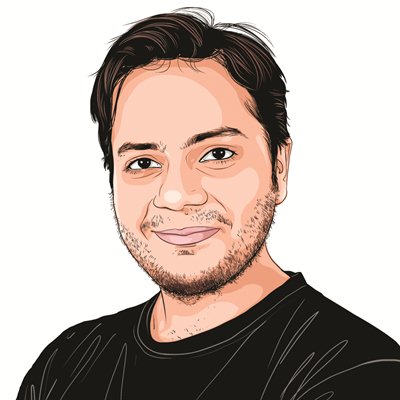 Mihir VasavdaThe author is an assistant editor at The Indian Express. He tweets at … read more